On February 3, 1959, on what has become known as "The Day the Music Died", Richie Valens, Buddy Holly and J.P. Richardson died in a small-plane crash in Iowa. Valens was inducted into the Rock and Roll Hall of Fame in 2001.
In memory of that day, we present Musical Eyewear
Musical Notes Jeweled Fantasy Sunglasses.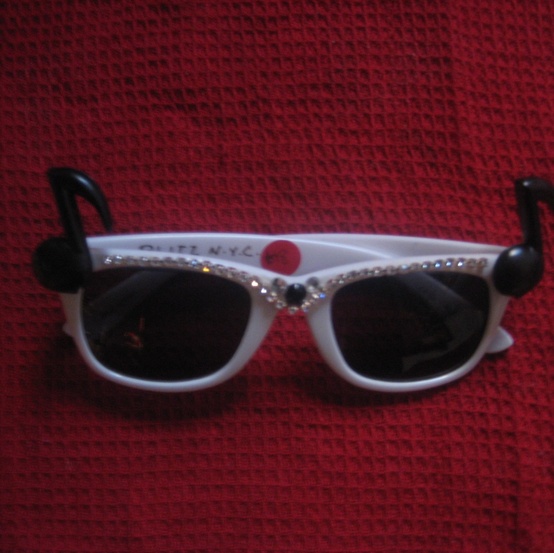 Rock and Roll Elvis Presley Tribute Red Glitter Fantasy Decorated Sunglasses.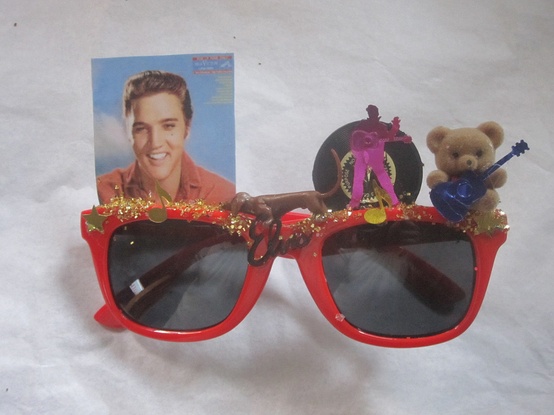 Winifred Atwell and the Railton Road in Brixton.) Winifred Atwell. One of Britain's biggest stars in the 1950s. Modelling Oliver Goldsmith's sunglasses.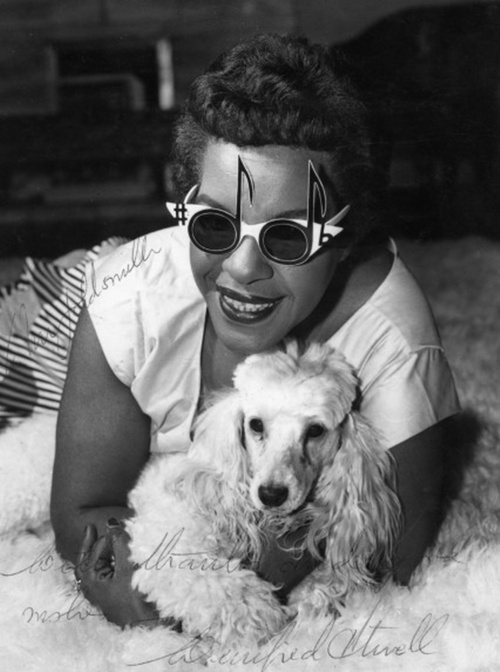 Oliver Goldsmith vintage 1960s music sunglasses.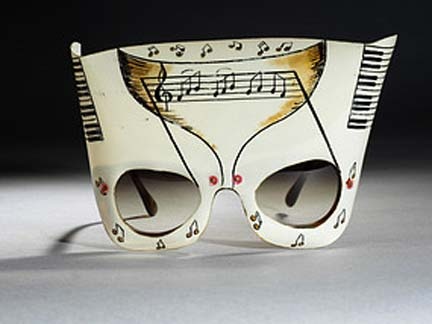 The Beatles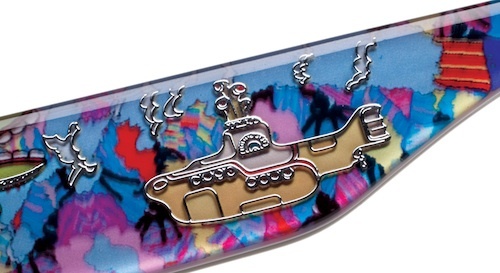 Urban Spectacles Piano glasses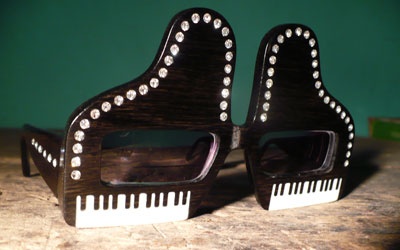 Piano Eyewear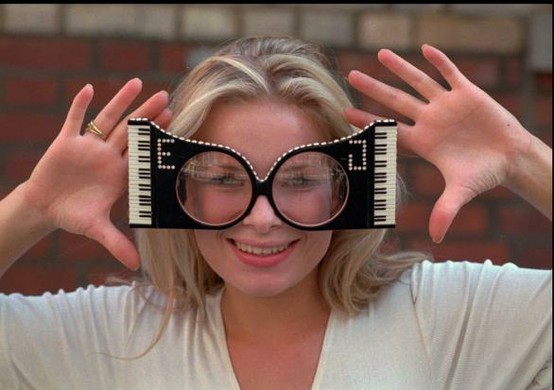 Elton John Piano Glasses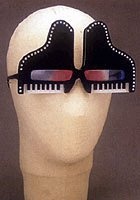 Music Notes Retro Smoke Sunglasses White KMS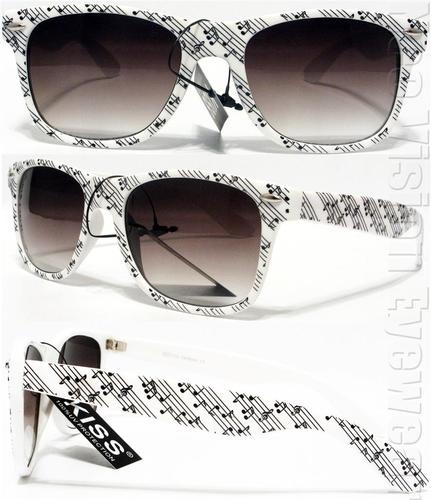 Music Note Sunglasses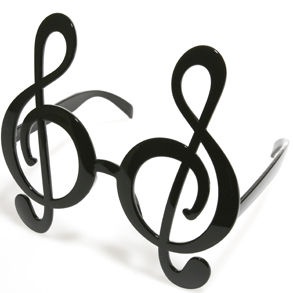 1960 Pierre Marley? Oliver Goldsmith? Anglo American?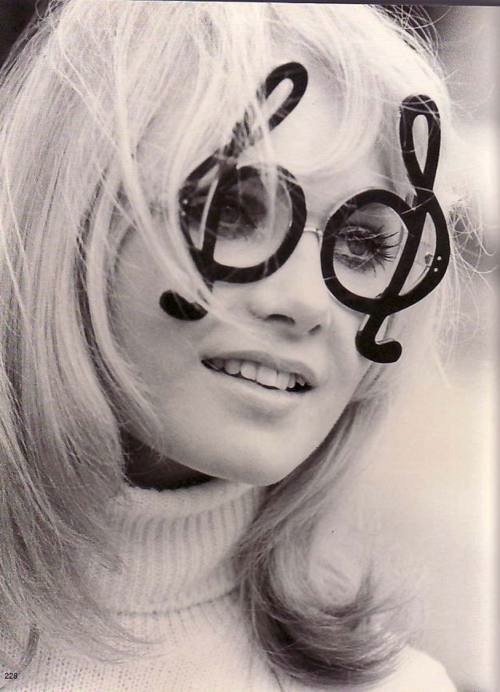 Jorge Rubalcava in Mercura Golden Glamour Sunglasses with Saxaphone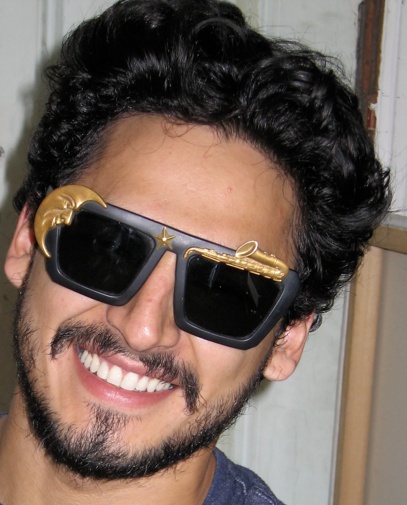 Violin Eyewear- Hong Kong Design Competition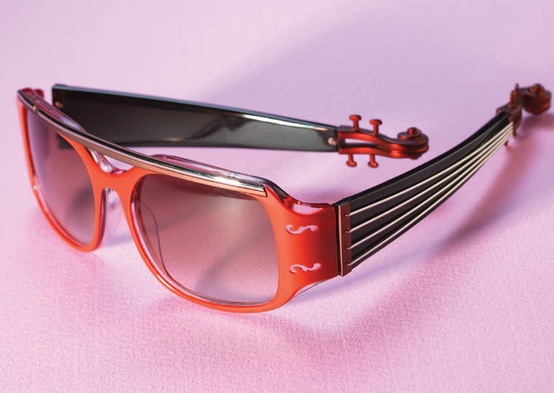 Hong Kong 8th Annual Eyewear Design Contest Rock On Student Group Second runner-up : Rock On! Ki Chun Pong Hong Kong Institute of Vocational Education (Shatin)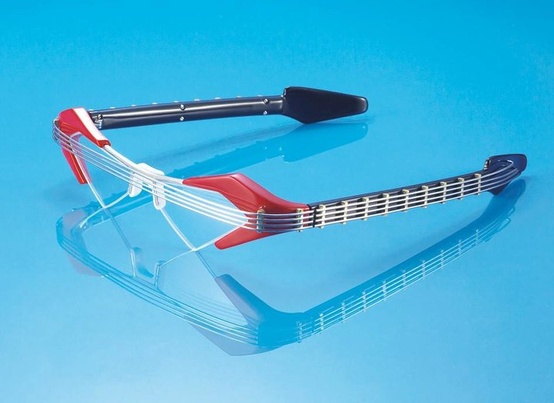 Karl Lagerfeld Guitar Eyewear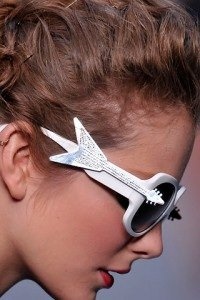 Paul Smith Guitar Eyewear