Continuing on with the future of vision.. Check out some the advancements that have been made from Stem Cells to Retinal Prosthesis. For more information on Vision Of The Future and Contact Lenses.. please check out both our Pinterest Boards - Eyewear Technology and Contact Lens
Argus II Retinal Prosthesis System-
U.S. Food and Drug Administration (FDA) Ophthalmic Devices Advisory Panel unanimously voted 19-0 that the probable benefit of the Argus II Retinal Prosthesis System outweighs the risks to health, an important step toward the FDA market approval of this product manufactured by Second Sight Medical Products,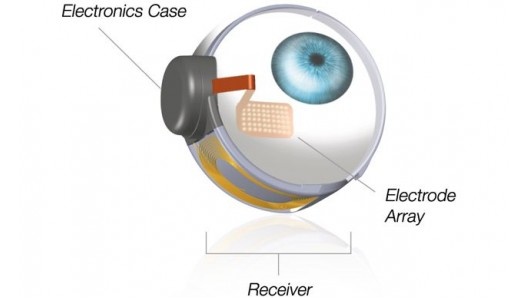 Source: opticalvisionresources.com via Optical on Pinterest
Gamer Contact Lenses Tracks Eye Movement Sony wants to track your tongue, they want to track your body, they want to track your emotions, and now they want to track your eyes. PSLS has exclusively uncovered (why this matters) a Sony Computer Entertainment patent for "magnetized eye tracking contact lenses" to create an eye-controlled interface.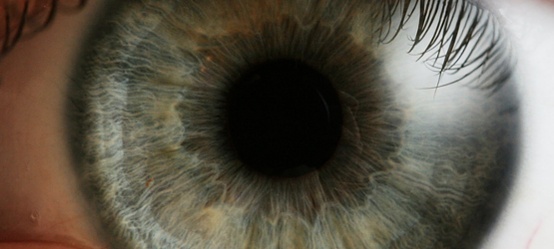 Source: playstationlifestyle.net via Optical on Pinterest
Artifical Eye - An "artificial eye" is still a long ways off, but researchers have made the low-resolution devices now available useful in a new way. Instead of trying to replace vision entirely, they only "translate" text, presenting it to the user in a more familiar format: Braille | Retinal implant could let visually impaired 'see' Braille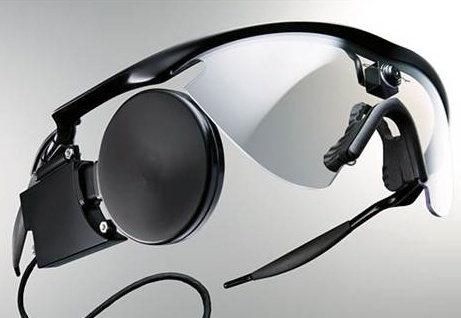 Source: Uploaded by user via Optical on Pinterest
Trifocal Lens Implant
A new trifocal lens implant that offers near, intermediate and distance vision, is revolutionising the treatment of cataracts. Until now, many patients who had artificial lenses inserted into their eyes found they had good near vision and could see far away, but their middle-distance vision, for instance when they looked at a computer screen, was blurry. Many still had to use glasses and contact lenses to fill this gap.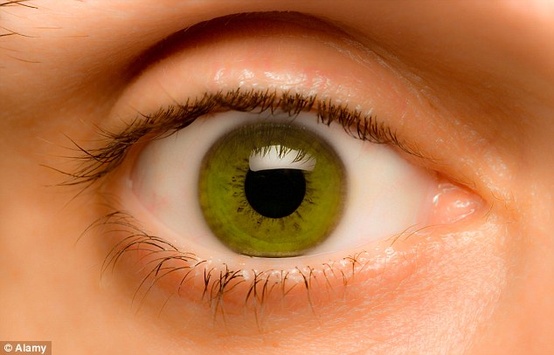 Source: dailymail.co.uk via Optical on Pinterest
Bionic Vision- Australia researchers have successfully performed the first implantation of an early prototype bionic eye with 24 electrodes.

Blood In Your Eye May Replace Your Passwords- While finger printing and iris scans have proved to be accurate ways to identify an individual, these methods require extra hardware to process the data and pattern match. The impressive part of EyeVerify is that it can match the patterns of the blood cells in your eyes to a profile that lives within EyeVerify all through the smartphone camera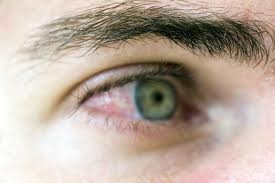 Source: opticalvisionresources.com via Optical on Pinterest
Virtual Reality Lenses Will Change How Troops Fight On The Battlefield Defense researchers have designed a contact lens that superimposes 3-D virtual reality directly onto your eye. The iOptiks can enhance vision too, if you're not blessed with 20/20 sight.

Stem Cell Contact Lens-Researchers have found a better and a cheaper way to restore human sight by implanting a contact lens containing stem cells that will repair the human cornea.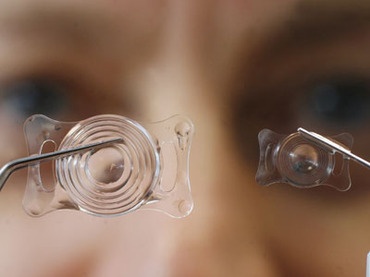 Source: opticalvisionresources.com via Optical on Pinterest
Texting LCD Contact Lens - Breakthrough in augmented reality contact lens: Curved LCD display holds widespread potential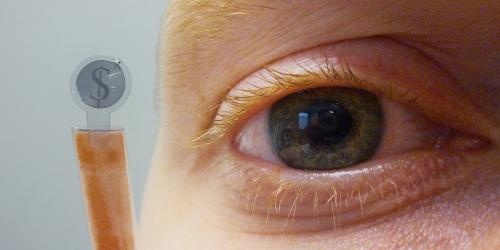 Source: phys.org via Optical on Pinterest
Glucose Monitoring Contact Lens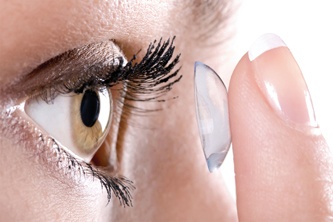 Source: newsfromaoa.org via Optical on Pinterest