Buying Eye Glasses Online
While you'll still need an in person exam, purchasing glasses online is becoming more popular since it is significantly cheaper. Online retailers enjoy low overhead and often design their own frames instead of passing on premium priced brands. It's these key differences that translate into huge savings on glasses.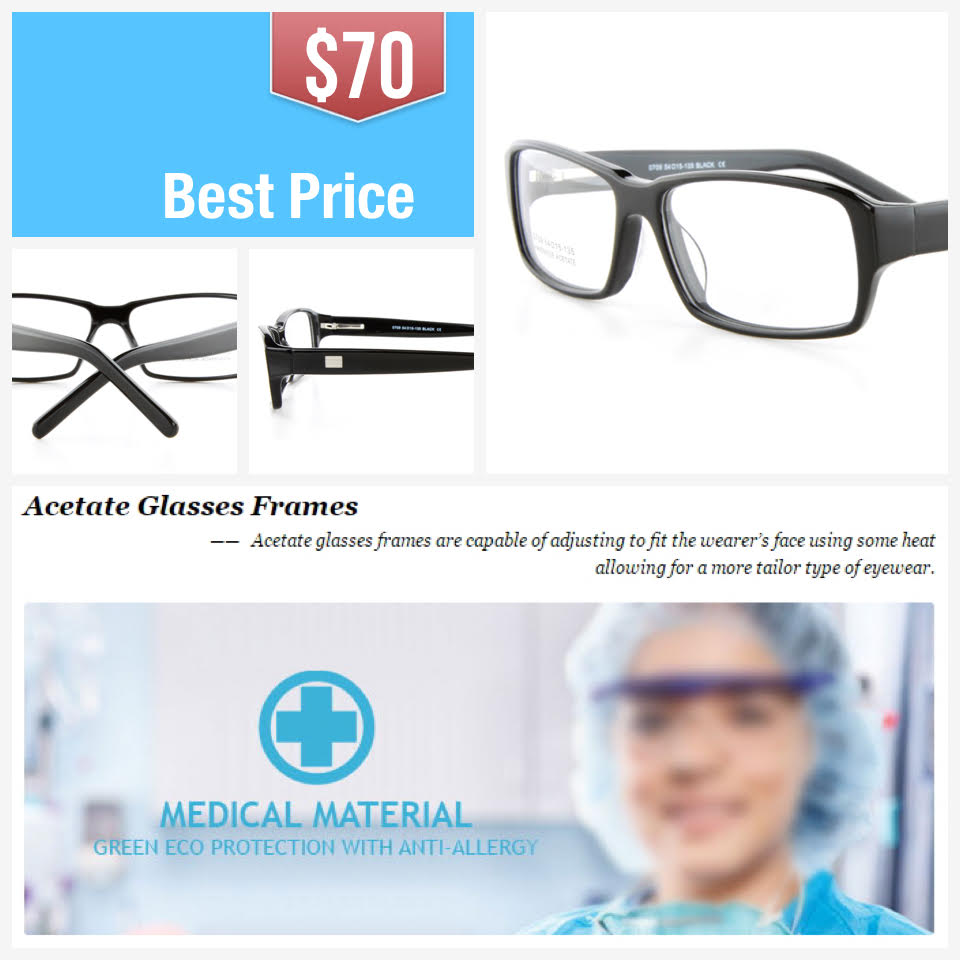 How to Buy Glasses Online
It takes a fair bit of research up front before you can start shopping for glasses online with any confidence. First and foremost, you need to know how to decipher that prescription and a few key measurements to help you select frames that fit. You will also want an idea of the style that suits you and your face shape as well as the materials and treatment options available. The good news is that once you get it down, you'll be set, and if you want to be sure your glasses are the correct prescription and size, you can always take them down to your optometrist for a quick check.
How to read a lens prescription. The most important thing of course is to know your prescription. To read your prescription, you'll have to learn to decipher your eye doctors hand writing and the code they use. OD (oculus dexter) refers to your right eye while OS (oculus sinsister) is your left. DV is your distance vision and NV, your near vision, will be important if you're shopping for multi-focal lenses – such as bifocals or progressive lenses.
Get glasses that fit. Whether they're too big or too small, frames that don't fit your face right will look awkward and may be annoying or even painful. To determine the size of frames that will suit you best, you can take measurements from your old glasses or ask your eye doctor to write them down along side your prescription. To ensure your frames will fit well, you'll need your eye size, bridge size, and temple size. It's also a good idea to know your pupillary distance (PD). This is the distance, measured in millimeters, between your pupils and it ensures the center of your corrective lenses will sit right in front of your pupils.
Know your options to select the best materials. Deciding on a material for your lenses is even more important, but can be overwhelming. Plastic is the most common and inexpensive lens type, but it works best for people with light prescriptions. Polycarbonate or high-impact resistant lenses are more impact resistant and durable which makes them a great choice for children, athletes, or people with active lifestyles who may be hard on their glasses. High index lenses are generally the most expensive, but they are also the thinnest and lightest. They work very well for people with higher prescriptions and their light weight can be appealing.
Savings meet Quality
To find the best deals, compare retailers to one another and take advantage of deals such as the free frames offered by Finest Glasses when you purchase perception lenses. Before you buy from a retailer for the first time though, do your homework. Check out their rating with the Better Business Bureau (at BBB.org) or search for the name of the retailer along with the terms 'complaints' and 'reviews.' You may find unreasonable complaints or comments that don't apply to you, but this will give you an idea of the sellers reputation over all and of what features or warning signs to look out for. ensure the website your shopping from has a customer warranty or check for trial options and return policies.
Once you have a good idea of the lenses, frames, and retailers are out there, you'll be able to shop for glasses online confidently and can start taking advantage of the savings and selection available through online retailers.