Last month, we let you in on a few top trends we are seeing in eyeglasses for this season. This week, we are showing off some of the world's leading designers creations which are best suited for these trends, and which we think you could model with our own collection.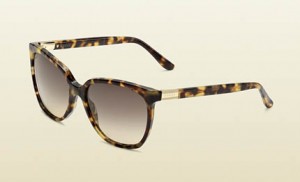 One of the top trends in eyeglasses for all of 2012 has been the wayfarer frame. It has made an appearance on runways and streets in all of its incarnations, and is not backing down for fall. Extra thick frames were especially popular to create that geek-chic look. This season, we urge you to try something a little more elegant. Wayfarers slim down and lose much of the bulk they have carried in previous seasons.
Never failing to deliver style with sophistication, Gucci offers an exquisite pair of elegant wayfarers, boasting the top trends of wayfarer frames and the ever-classic tortoise-shell design.
Previously, we looked at the small and perfectly round frame as the style of choice for designer Rochas. It's a look that borrows a certain degree of vintage allure, beckoning to a time when swimsuits had skirts and tanning beds came with their own huts on the beach. Foregoing these unfortunate ideas, Kate Spade pulls in the same round-eyed look that used to rule vogue with her Graceann frames. Slight variations of this look will be plenty, including larger lenses to suit more faces, but the basics remain the same: thick, round, and relatively small.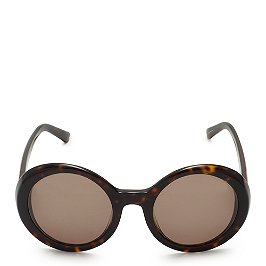 Another look by Kate Spade which nails a top autumn fashion trend is print and pattern. Geometric prints were all the rage for spring and summer designs, so why not take it a step further for autumn? Another mention with regard to edgier, but wearable, eyewear styles is Ksubi, who pushed the envelope on sometimes hipster, sometimes punk-rock themes for a rather creative 2012 collection. Not that autumn is in danger of being entirely occupied by punk and thrasher style, but we have seen bolder choices of patterns for frames. Kate Spade's Esme frames take a creative twist by making use of a wall of text.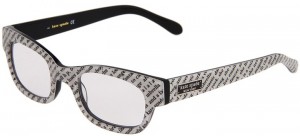 With all of this excitement over the latest and greatest, here are a few of our choices for Global Eyeglasses products that we think work well with these leading eyeglass trends