We ran across some simple and easy ways to merchandise your office reusing bottles. The best part about reusing bottles is 1.) They are free, (any bottle will do) 2.) they are plentiful and 3.) they can reused in thousands of ways to make your store attractive.

I love how they did this. Ordinary plastic bottles, filled with colorful dye (Kool-Aid?) and a new arrival sticker placed on the bottle. Everybody likes what is new.. the new bright arrival sticker just screams 'Try Me On'. It's simple, it's clean and eye-catching.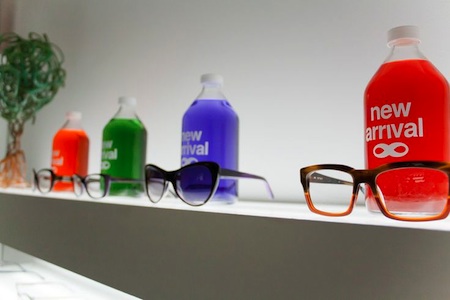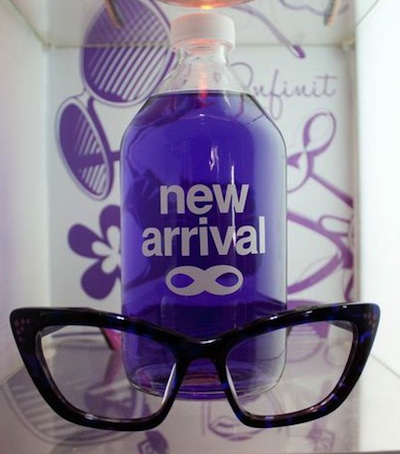 Infinite Eyecare
More in the look, Famous Faces in black and white stencils and colorful frames, make a show-stopping look.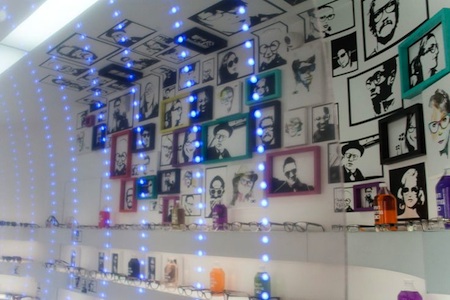 Infinite Eyecare
How cute is this? A French person in a bottle? Any bottle, a lid from a teapot, 2 door jambs (about $4.00 at Home-Depot) for arms and it becomes a D-eye-Y bottle display for eyewear.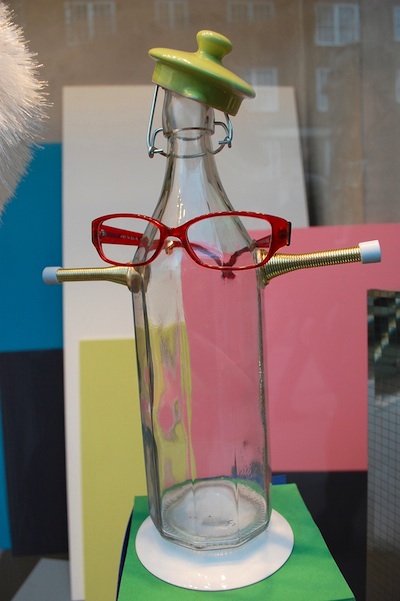 How clever is this? Plastic clorax bottle reshaped. Seen in Santa Monica. If I saw this in a window or in a display anyplace, I would definitely stop, look, come inside.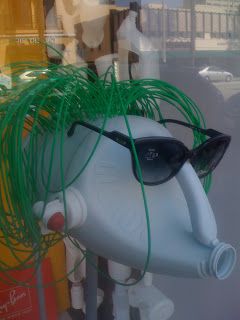 We ran this picture before, but I love the idea of eyewear floating inside a jar. You do not have to use dye which will effect the color of the eyewear. Any paper will do, but think even bubble wrap, colored tissue paper, ribbons in contrasting colors, will make your eyewear and accessories stand out.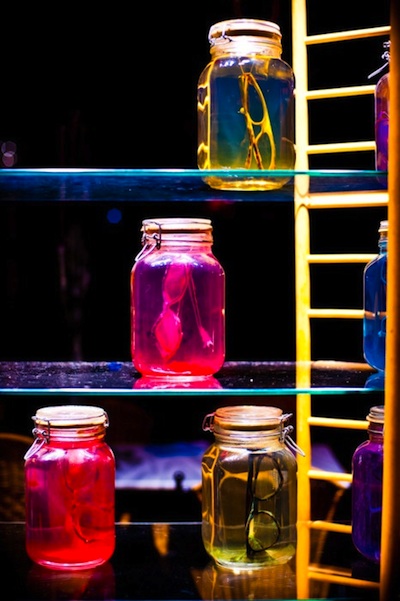 Plastic bottles holding plants. In this picture, these are actual plants in one of those plant holders. Why not put in real dirt and grow some seedlings? Display with new for Spring 2014.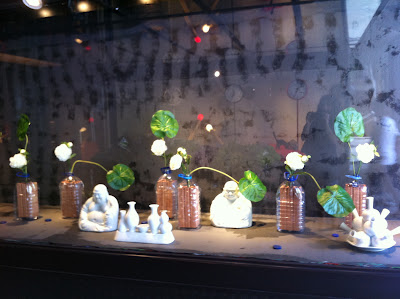 Winter is almost here, how easy is this. Fill a plastic bottle with cotton balls, or white paper, add goggly eyes, and some fabric and you have marching penquins. Cute to be displayed with black and white frames,
sunglasses
or other eyewear accessories.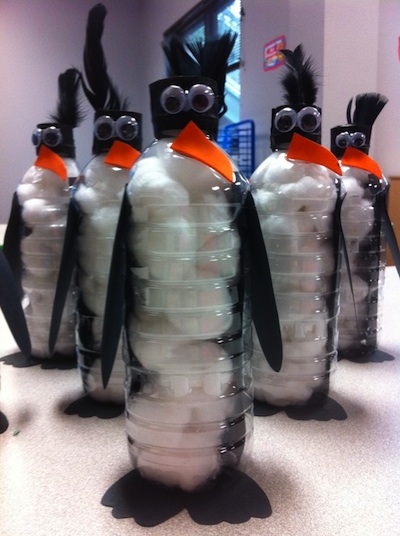 For more ways to reuse bottles, google, yahoo or bing 'reuse bottles' click the images tab and you will be amazed at how many ways you can reuse bottles to make crafts, which are great for all displays. The material is plentiful and free. Send us your pics!