Vista Kids 561 Acetate(ZYL) Full Rim Kids Optical Glasses for Fashion,Classic (Red)


OFFER In the Monday, October 13, 2014 expired.
$50.00
Regular Price: $71.90

30%

OFF
Single VisionBi-focal Progressive
All orders over $60 (Frame+Lens) automatically receive free. See details
Specification
Details
Customer Reviews
Return Policy
Item: 561
Gender: Kid's
Brand: Vista Kids
Rim: Full Rim
Shape: Oval,Rectangle
Materials: Acetate(ZYL)
Style: Fashion,Classic
Services

100% Satisfaction Guaranteed!
Free Shipping on all orders over $60
30 Days Money Back Guarantee
Free Single Vision Lens & Free Case and Cloth
47mm 16mm130mm23mm
Acetate(ZYL)
Cellulose acetate is made by mixing cotton seed fibers with plasticizers and stabilizers. The material created allows for a great range of colors and textures. Because colors are added directly into the material, plasticizers are sealed thereby making the frames hypoallergenic. Due to the properties of acetate materials, colors carry great luster and are unlikely to dull over time. Acetate frames are capable of adjusting to fit the wearer's face using some heat, allowing for a more tailor type of eyewear.
Gifts
FREE Case
FREE Microfiber Cleaning Cloth
FREE Case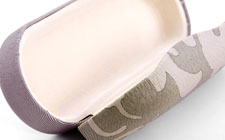 FREE Microfiber Cleaning Cloth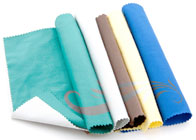 Vista Kids is handmade with cellulose acetate. The material is made by mixing cottonseed fibers with plasticizers and stabilizers creating a semi-synthetic plastic that accommodates virtually all color combinations. Because the coloring agents are sealed into the frame, the frames do not lose its luster over time as well as making this frame hypoallergenic. The sheets of acetate are overlaid by hand then cut out to make each frame, one by one. This manufacturing process, known as pantographing, creates frames with a great deal strength and stability. We want your children to be healthy and active.

Please wait,loading...
Recommended Glasses For You