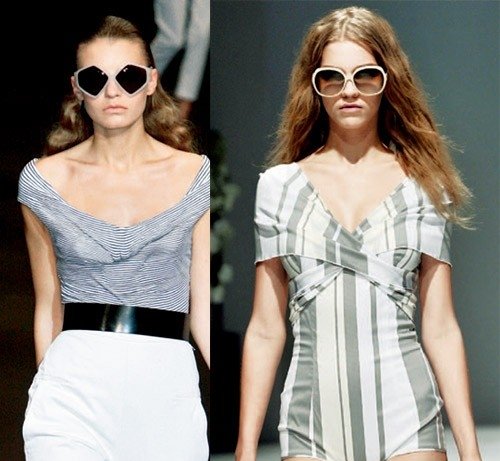 Harley Sunglasses

Here's a great selection of Harley Davidson sunglasses for men and women. If you want the cool Harley Davidson style with quality sun protection, there's a sexy range of different styles to choose from below.

If you are looking for riding goggles that easily transform into sunglasses, we have those too, check out the Performance range! We've taken care of all your Harley sunglasses needs and if you scroll down, you'll find links to a whole lot of other Harley Davidson stuff that rocks too! If you want Harley Davidson, you got it!

Harley Sunglasses – Womens

I'm just going to come straight to the point and say that this selection here is sassy, sexy an stylish. These Harley sunglasses for women are hot.

Going away from the designs for a moment, for women especially, it's essential to wear sunglasses not only to keep your eyes in tip top condition, but also the skin around them.

If there's a way to delay the signs of ageing or delaying any further signs, then we should all take it! From a beauty perspective, sunglasses are a must for keeping the delicate skin that surrounds the eyes protected from sun damage. This can easily result in fine lines, wrinkles and age spots, and none of us want those.

What style of sunglasses will suit my face shape best?

If your face shape is oval, pretty much all frame shapes will suit you.

If your face is round, wide frames that are either as wide or wider than the broadest part of your face with clean lines a such as the Bling Skull Performance or the Diva Photochromic Performance to the right.

If your face is diamond shaped (meaning that your cheekbones are the broadest part of your face), oval, square and rimless styles suit best. The Sassy Performance style would be well suited to this face shape as would the Jettison.

If your face is square, oval and cats eyes styles work well. So the Sassy and Jettison would work here, as would the Silver Banner, Spirited Performance,Viva and Streamline styles.

If your face is oblong, square frames look great, so the Bling Skull and Diva Photochromic would be a good choice.

If your face is a triangle shape with a narrow jaw and wide forehead, cats eyes and straight top frames work well. Again the Bling Skull and Diva Photochromic fit here but also the Sassy, Jettison, Silver Banner and Viva.

You don't have to choose your sunglasses with your face shape in mind, but it can prove a more flattering look if you do!

A great thing about Harley Davidson is that there are always so many product choices, no matter what you are looking for; Harley handbags, Harley homewares, Harley gifts. There's so much to choose from, they always give an excellent product range, their sunglasses are no different.