Seeking inspiration from every corner of the planet, our Global Eyeglasses team sent out a few dedicated pilgrims to trot around and deliver us with the latest in international eyewear trends. Today, we are sharing with you a few of the leading concepts and designs that crown the market in 7 different countries. Some of what we have found is at the apex of functionality. Other discoveries are simply examples of beautiful craftsmanship. What lies in between, is for you to decide.

Denmark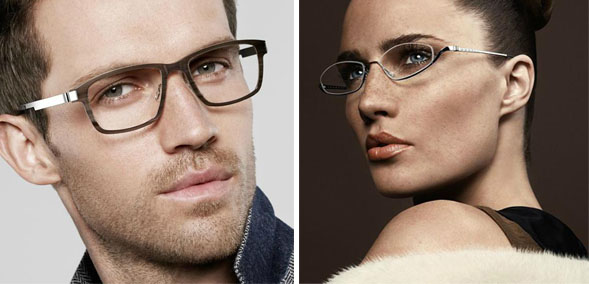 This leading Danish design company has been around since 1969, and has managed to redefine classic concepts with the highest quality modern technology. Lindberg Eyewear is really pushing the boundaries with superiour craftsmanship using materials like horn and titanium. Titanium and horn are longer lasting, and significantly lighter than alternative metal and plastic counter-parts. We are seeing a surge in the use of titanium in more creative contexts, while horn retains a classic attitude that is versatile and unique. One trend we hope to see more of is Lindberg's inverted half-rim frame, which flaunts a distinctive silhouette that can be appreciated by many. Not quite mainstream, it still has the capacity to be adapted into many styles.

Germany



Roaring with confidence and ripping saturated colour, German design-house Mykita exemplified some of the bolder geometric designs we are seeing around the world. Designers are always looking for new adaptations for classic frames. Cat-eyes are a significant force to be reckoned with, and they aren't going anywhere soon. An almost identical look can be seen in earlier collections by Russian designer Terexov, and the exaggerated points and thick plastic frames are a diva signature pursuing trends even still. On the other hand, Mykita's frontal-lobe cap shades are rather confusing, but we liked them anyway.
Japan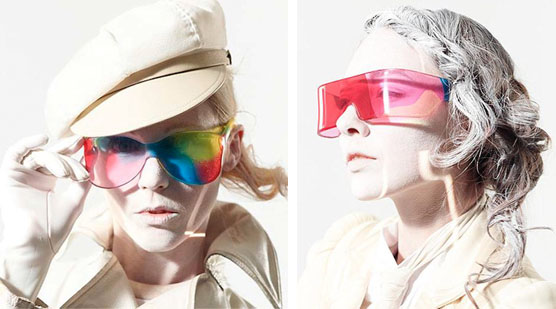 Another riotous explosion of colour comes from Japan, however these sunglasses are more eccentric art than anything. We certainly hope vibrant and almost liquid colours filter into the mainstream. Designer Miyaka Kobayashi paired up with art director Ryota Sakae to create an incredible collection of graphic-inspired eyewear named "Cinderella". A fairy-tale image of fashion in the modern age, these designs are beautiful, skillfully executed, and truly inspiring. How the coloured lenses distort your colour perception in practical wear is an entirely different story.
Denmark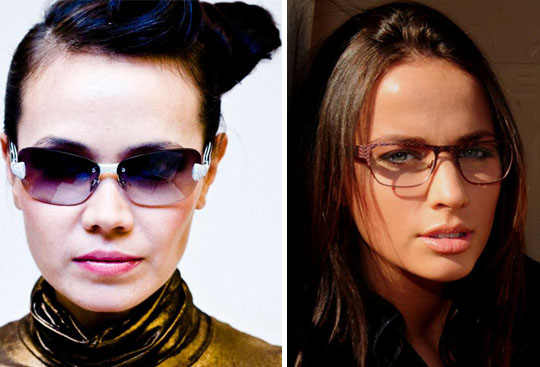 While scouring images of further inspiring eyewear, the Netherlands decided to knock on our door. What we discovered is a cacophony of ultra-modern frame architecture and the relief of simple designs with eccentric patterns. It is easy to get swept away in ever-extreme trends, which make for drool-worthy material but fall short on a day-to-day basis. Dutz is, appropriately, a Dutch design company, and from what we have seen, they like practical frames with playful palettes. Many eyewear aficionados are grateful for designs that combine simplicity and whimsy. While new trends in eyewear are indeed challenging traditional frameworks increasingly more, we are also going to see more designers crafting frames with painting and pattern inspiration. On the other hand, we have a brand new campaign from Petros The Hague which places bold contrast and unusual details at the forefront.