Hauppauge, NY – January 2013 – ClearVision Optical, an eyewear industry leader, received over 100 entries from nearly 75 customers for its 2012 Cookie Cutter contest. The social media holiday contest, which proved to be the most successful social contest launched by ClearVision to date, required customers to use the ClearVision Optical designed annual holiday ornament – a cookie cutter in the shape of eyeglasses – and share images of their creations on the ClearVision Facebook page. The 2012 ornament, which was the first to have dual purpose, offered customers more than just an opportunity to engage with ClearVision socially, as it also supplied them with a fun activity to complete during the holidays with colleagues, family, and friends alike.

"ClearVision's Cookie Cutter exchange was more than just a social media contest" said David Friedfeld, President of ClearVision Optical. "It reflected everything that ClearVision stands for: promoting family time, company culture, our mission, and our creativity. I received a bevy of phone calls from customers sharing their positive feedback about this program and how it impacted them in a positive way. In my eyes, the Cookie Cutter exchange exceeded expectations in more ways than one."

In addition to receiving cookie entries that included everything from rimless optical to polarized suns to 3D cookie glasses to breast cancer awareness themed frames to gluten free specs, ClearVision also received a tremendous amount of feedback from customers on its Facebook page regarding this contest. Following is a just a small collection of the kind words ClearVision has enjoyed.

"I want you to know that these cookies became a family affair that resulted in some precious memories. My 6 year old daughter decorated some of the cookies and my husband even helped! Thank you for the idea, it was fun!" Brooke Buckley of Texas State Optical in Port Arthur, Texas

"What a nice idea this was. We plan on making more to share with our patients this week!
)" Columbia City Optometry

Laura Rosanova Philipp said "Thank you ClearVision Optical for the cookie cutter! My sister, boys and I had fun decorating our glasses! Happy Holidays!!"

The contest, which ran through January 1, 2013, served up one grand prize winner, who will be awarded a BCBGMAXAZRIA handbag, and four runner ups. Cookies entered for the 2012 Cookie Cutter Exchange contest were judged on their creativeness, uniqueness, and overall presentation. Following are the winners accompanied by their delectable treats. For a complete look of the cookies submitted for the Cookie Exchange visit ClearVision's Facebook page.

First Place Winner: Prize BCBGMAXAZRIA handbag – Congratulations to Carla Solvey of North Canton Vision Center for submitting the winning cookie.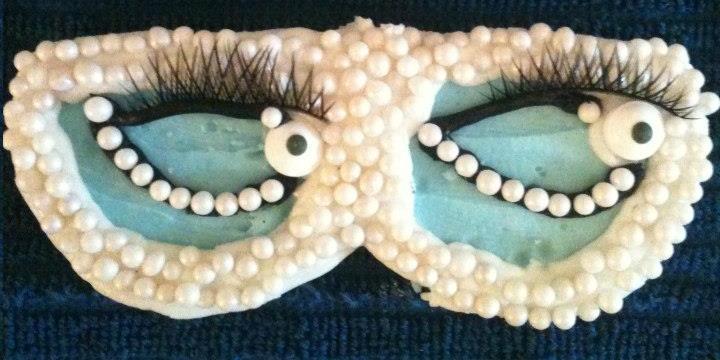 North Canton Optical's Winning Cookie


Second Runner Ups: Prize is BCBGMAXAZRIA Clutch – 3D cookies submitted by Suchi Matalia of Captree Opticians in Babylon, NY.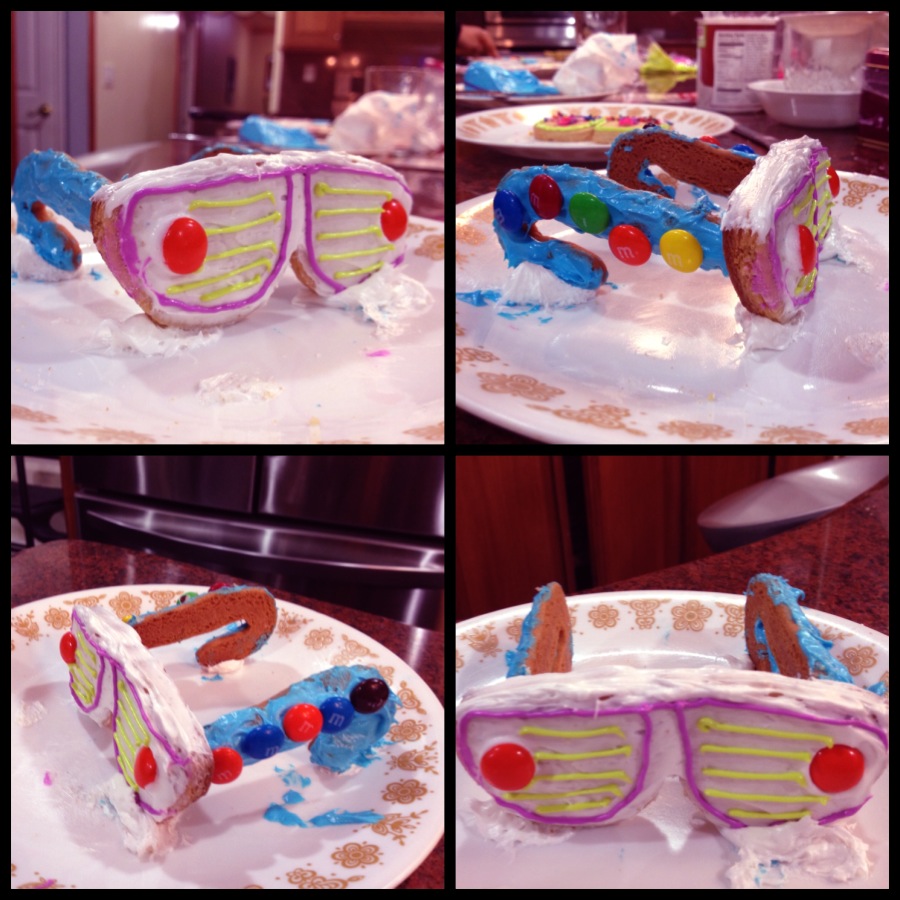 Runner-up 3D Cookie from Captree Optical

Other runner-ups were:
Stacy Flynn of Total Vision in DeLand, FL.
Heather Fairchild of Drs Eyecare Family Vision in Columbia, SC.
Queen Creek Eye Care

For more information on ClearVision Optical and its portfolio of brands, visit www.cvoptical.com. Want to SOCIALize? Follow, Like or Visit ClearVision Optical on Facebook, ClearNation Exchange (Blog), Twitter, Linkedin, Pinterest, YouTube, and Instagram.

About ClearVision
Founded in 1949, ClearVision Optical is an award-winning leader in the optical industry, designing and distributing eyewear and sunwear for top brands, such as BCBGMAXAZRIA, Cole Haan, Ellen Tracy, IZOD, Marc Ecko Cut & Sew Eyewear, Ocean Pacific, Jessica McClintock . ClearVision's house brands include ClearVision Collection, Junction City and Digit and Dilli Dalli. A privately held company, ClearVision is headquartered in Hauppauge, New York and has more than 250 associates throughout the U.S. ClearVision's collections are distributed throughout North America and 20 countries around the globe. To learn more about ClearVision Optical, visit www.cvoptical.com or like us on Facebook www.facebook.com/clearvisionoptical.