Morris Plains, NJ – December, 2012 – The Charmant Group, known for manufacturing high-quality, comfortable eyewear, held its annual National Sales Meeting at the Dreams Resort in Riviera Maya, Mexico from November 28 – December 2.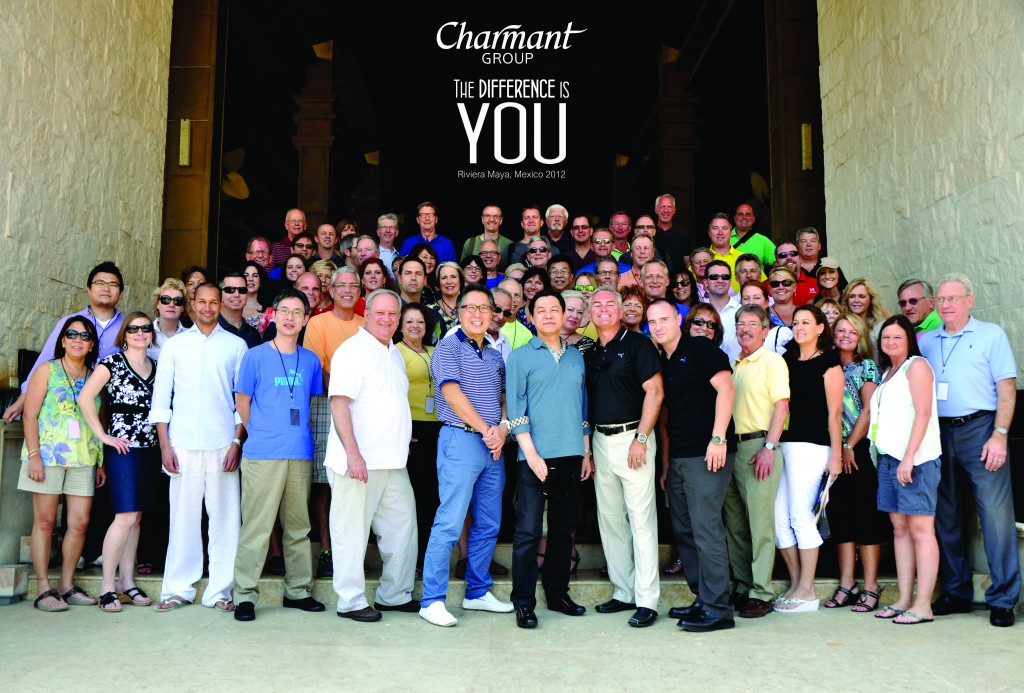 The five day long event was filled with excitement and enthusiasm as the sales force and executives recognized achievements from the past year, including the new Hall of Fame award; and looked to 2013 when the company will celebrate its 30th anniversary. Honorary guest Masao Miyachi, President of Charmant Group, was present to share news and words of appreciation from Charmant Headquarters in Japan.

Sales achievement awards were presented on Friday evening during a formal banquet dinner. Vice President of Sales, Dennis Davis, along with President of Charmant USA, Harry Aida, presented tenure awards to reps celebrating 10+ years with Charmant. Gary Richardson out of Maryland was recognized for his 25+ years of service.

Region of the Year was co-awarded to Regional Sales Managers Chris Allen and Charlie Fegreus, for the Mid-Atlantic and Midwest regions respectively. Rookie of the Year was awarded to Jack White out of Texas, who also received the Highest Percentage of Increase award and Highest Percentage to Goal. Highest Net Volume was awarded to Francesca Ilaria from NJ. The first two inductees into Charmant's Hall of Fame were Paul Saccone and Francesca Ilaria, both from the Northeast Region. And Rep of the Year was awarded to Don Swafford from Florida.

New products and programs were introduced at the event, adding to the gusto of the trip. Meetings were held to half days so time could be spent by all enjoying the beautiful beach and sun surrounding them. A grand beach party was held on Saturday evening that included a live band and games complete with prizes.

About Charmant Group
Based in Sabae-City, Japan, the Charmant Group has 50 years of experience in eyewear frame production and today is one of the world's leading integrated frame manufacturer's, covering design, production, marketing and distribution. With an extensive expertise in selling licensed brand names such as Esprit, ELLE, PUMA, and Trussardi, the grou