H88146 Stainless Steel Mens Full Rim Square Optical Glasses for Fashion,Party,Sport,Nose Pads Bifocals (S.Black)


$87.90
Only 4 left in stock
Single VisionBi-focal Progressive
All orders over $60 (Frame+Lens) automatically receive free. See details
Specification
Details
Customer Reviews
Return Policy
Item: H88146
Gender: Men
Brand: Vista First
Rim: Full Rim
Shape: Oval
Materials: Stainless Steel
Style: Fashion,Party,Sport,Nose Pads
Spring Hinges: NO
Services

100% Satisfaction Guaranteed!
Free Shipping on all orders over $60
30 Days Money Back Guarantee
Free Single Vision Lens & Free Case and Cloth
53mm 18mm138mm29mm124mm
Stainless Steel
Stainless steel frames the most reasonably priced metal frames. The frames are light weight, have low toxicity and strong. They generally will not react with skin like other metals or plating. The strength and durability allow for stable and thin frames. Stainless steel has excellent corrosion resistance meaning your frames will last you for a long time.
Gifts
FREE Case
FREE Microfiber Cleaning Cloth
FREE Case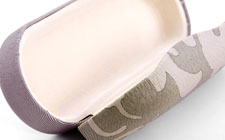 FREE Microfiber Cleaning Cloth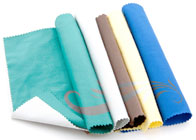 Vista First embodies the commitment to both art and engineering of eyeglasses frames. It pays homage to both vintage and current designs while adding its own twist. The colors are carefully chosen and mixed with care to provide its distinctive look and quality appearance. Every Vista First is handmade with cellulose acetate. The material is made by mixing cottonseed fibers with plasticizers and stabilizers creating a semi-synthetic plastic that accommodates virtually all color combinations. Because the coloring agents are sealed into the frame, the frames do not lose its luster over time. The sheets of acetate are overlaid by hand then cut out to make each frame, one by one. Vista First is meant for all those who appreciate, despite this day and age, the traditional care and dedication given to each frame.

Please wait,loading...
Recommended Glasses For You